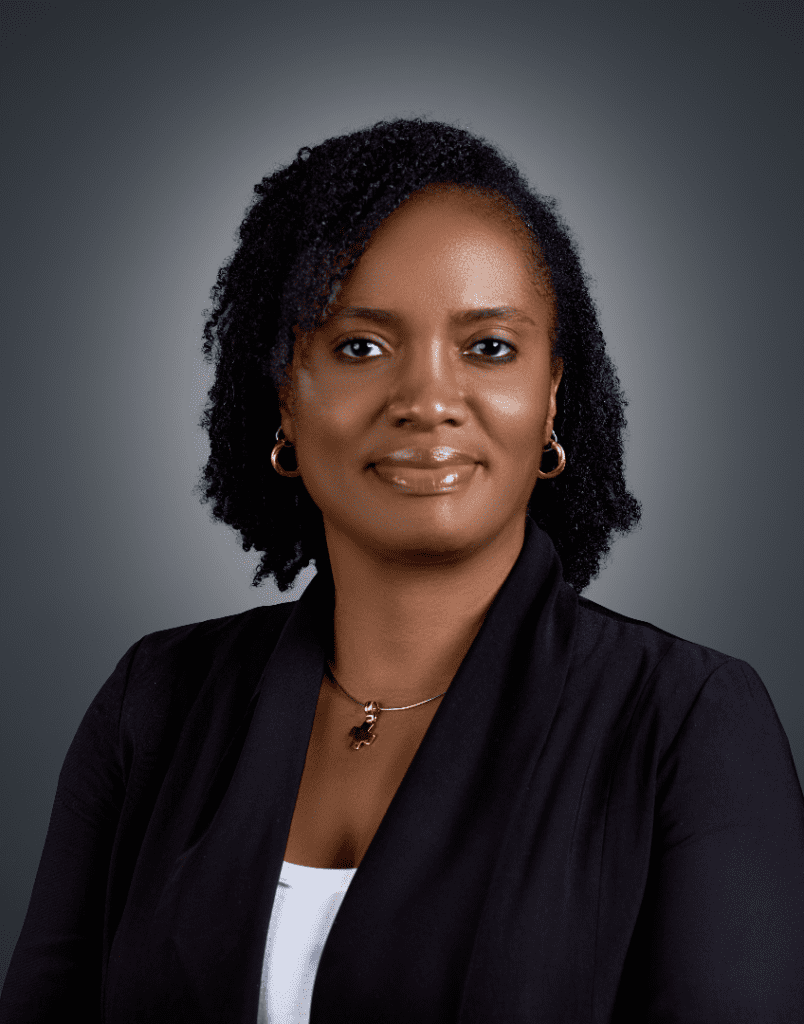 Adetoun Dosunmu
Managing Director
Mrs. Adetoun Dosunmu is the Managing Director of Guaranty Trust Pension Managers Limited (GTPension), initially taking on the role in an interim capacity in January 2023 before being officially appointed in April of the same year. With 24 years of cognitive experience, she has expertise in various treasury functions including Fixed Income Securities, Assets & Liability Management, Foreign Currency Trading, and Derivatives.
Mrs. Dosunmu began her career in 1999 at Fortune Bank, working in Private Banking and the Treasury division of the bank. In 2002, she transitioned to First Securities Discount House Ltd (FSDH), serving as a Dealer in the Treasury department. She later joined UBA in 2007 where she held senior roles including Head, Fixed Income Trading, under Treasury.
Prior to joining GTPension, she was the Group Head, Fixed Income, Currencies, Treasury, Correspondent Banking and Sales at FBNQuest Merchant Bank. She was also an Executive Director at FBNQuest Asset Management Ltd. Additionally, has served as the President of the Financial Markets Dealers Association (FMDA) and represented FMDA as a Non-Executive Director on the Board of FMDQ Depository Ltd.
Mrs. Adetoun Dosunmu holds a degree in Economics from the University of Ibadan (1997), and obtained a Post Graduate Certificate in Business Administration from the University of Warwick, UK (2015). She is a member of the Institute of Directors and has completed professional courses at prestigious institutions including the Wharton Business School.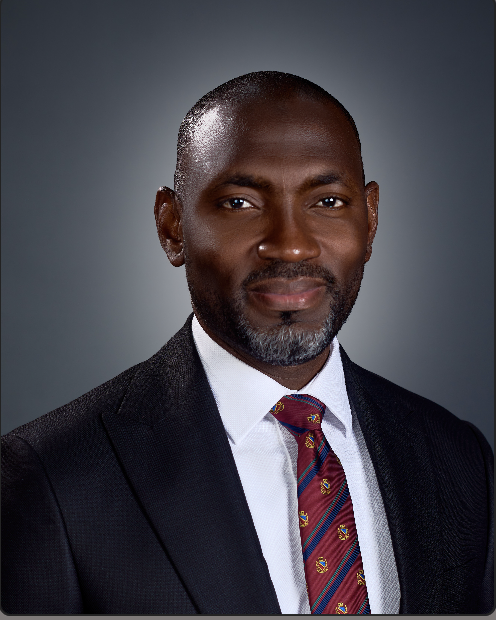 Mahmud Sulaiman
Head, Business Development
Mahmud Sulaiman is an accomplished business development expert with a vast experience of over 17 years, specializing in strategy formulation, business process optimization, and market development. His professional journey commenced at GTBank, where he was part of the Public Sector Group, gaining valuable insights into customer relationship management and business development. He has actively led and participated in the implementation of various business process management systems for renowned organizations in both the public and private sectors, including the Industrial Training Fund.
Prior to joining GTPension, Mahmud served as the Regional Manager North at Pension Alliance Limited, leading the largest region comprising 19 locations, including the FCT, and overseeing a team of over 70 staff.
Mahmud's educational background includes a bachelor's degree in agriculture technology from Abubakar Tafawa Balewa University, Bauchi, a Post-Graduate Diploma in Business Administration from the University of Abuja, an MBA from the University of Aberdeen, UK, and a Master's in Islamic Finance Practice (MIFP) from the International Centre for Education in Islamic Finance (INCEIF), Malaysia. He holds certifications as a PRINCE2 practitioner and is a member of prestigious organizations like the Chartered Management Institute (CMI) UK, Institute of Management Consultants (MIMC), and the Investment Foundations Certificate by the CFA Institute.
Mahmud's wealth of experience is further augmented by the trainings he has received from leading institutions such as Phillips Consulting, Deloitte, H. Pierson, and Cranfield School of Management amongst others. He has also earned certifications
in Adaptability & Resilience, Problem Solving and Business Strategy from McKinsey Black Leadership Academy's Management Accelerator Program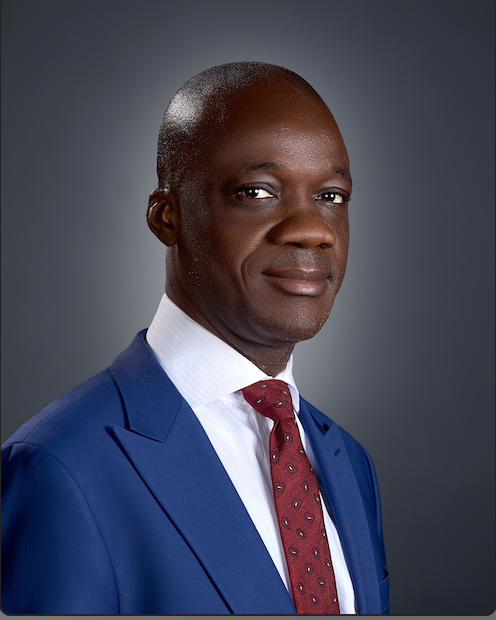 Olumuyiwa Afolabi
Head, Operations
Olumuyiwa Afolabi is a highly experienced financial services professional, having dedicated more than 21 years to the insurance and pension subsectors of the industry. He embarked on his professional journey as an Insurance Superintendent at Aiico Insurance Plc in 2002 and subsequently made a transition to the pension industry with Aiico Pension Managers Ltd in 2005.
In 2007, he became a pioneer staff member at Fidelity Pension Managers Ltd, where he steadily climbed the ranks to become the Head of Operations. He held this position until September 2022, when he moved to GTPension.
Muyiwa holds B.Sc. in Business Administration from University of Ilorin and an MBA from Ladoke Akintola University of Technology. He is an Associate of the Nigerian Institute of Management (Chartered), Certified Institute of Cost Management and a member of the Certified Pension Institute of Nigeria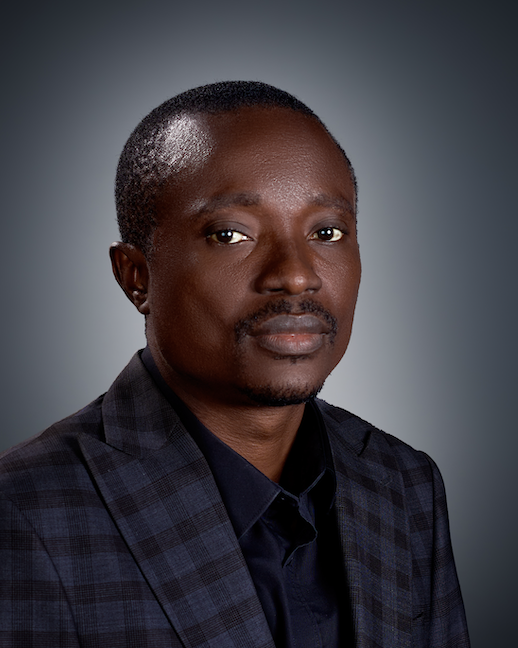 Ewere Enyaosah
Head, Technology
Ewere Enyaosah is the Head of Information & Communication Technology (ICT). He is a technology strategist and a digital finance specialist with 14 years of work experience in the financial services industry. Ewere has functional experience in software systems, technology product management, design thinking and innovation, business requirements analysis, technology risk and technology compliance.
Ewere embarked on his professional career at Stanbic IBTC Bank Plc in 2007, assuming diverse roles before transitioning to First Bank of Nigeria Limited in 2018. In 2020, he became part of Bestfield Capital Limited, an investment banking and digital laboratory focused on FinTech and other Technology-Enabled ventures, where he served as the Chief Technology Officer. Subsequently, in 2022, he took on the position of Head of Technology at Fidelity Pension Managers Ltd, until his transition to GTPension in 2023.
Ewere obtained a B.Sc in Accounting from Delta State University, Abraka (2002) and he also a B.Sc in Computer Science and Statistics from the University of Nigeria, Nsukka (2004). Additionally, he has an MSc in Financial Engineering, an MBA and professional certifications in IT.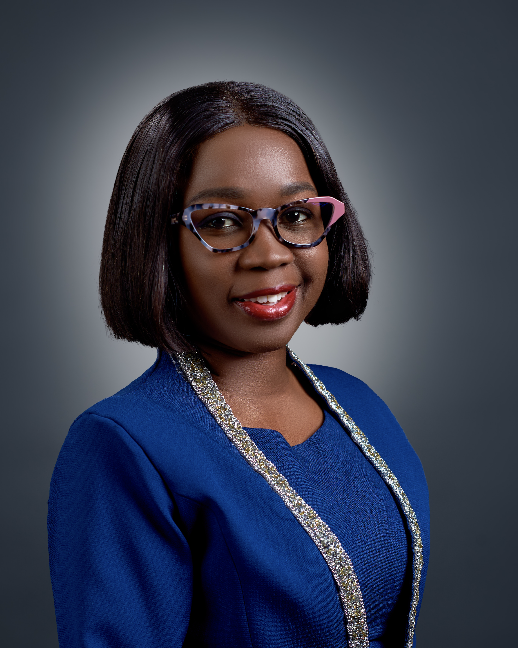 Kemi Izedonmi
Head, Corporate Services
Kemi Izedonmi serves as the Company's Head of Corporate Services. She possesses more than seventeen years of cognitive expertise in the financial services sector, with a broad range of experience spanning Retail Banking, Corporate Services, and Administrative Management.
She joined the Retail Banking division of GTBank in 2008 and subsequently transitioned to Expense Control, where she played a pioneering role, in 2013. In 2016, she assumed the position of Team Lead, Expense Control and Due Process, which she successfully held until 2021 when she became a Unit Head within the Group Sourcing Division of Guaranty Trust Holding Company Plc (GTCO).
Kemi holds a degree in Geography from the University of Ibadan and is currently pursuing an MBA from the esteemed Edinburgh Business School in Scotland. Additionally, she has an Advanced Certificate in Project Management from the University of Lagos.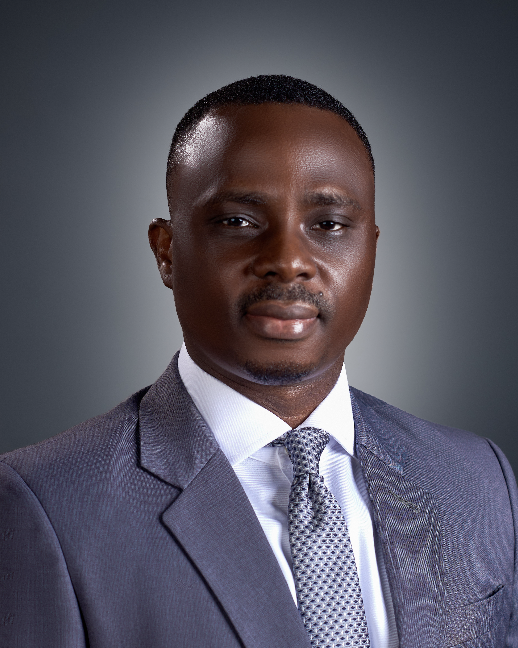 Bolaji Ajala
Company Secretary/Head, Legal
Bolaji Ajala is GTPension's Head of Legal and Company Secretary. He is a legal professional with a background of over 15 years in the financial services industry. He joined Guaranty Trust Bank Plc in 2008, where he worked in various divisions of the bank including International Settlement, Risk Management and Legal. Prior to joining the bank, he was a Junior Associate in the law firm of Chief Adeniyi Akintola, SAN & Co., Ibadan.
Bolaji earned his law degree from Obafemi Awolowo University, Ile Ife in 2005 with honours and was called to the Nigerian Bar in 2006. He is a Chartered Secretary, an Associate of the Institute of Chartered Secretaries & Administrators of Nigeria (ICSAN) and a member of the Nigerian Bar Association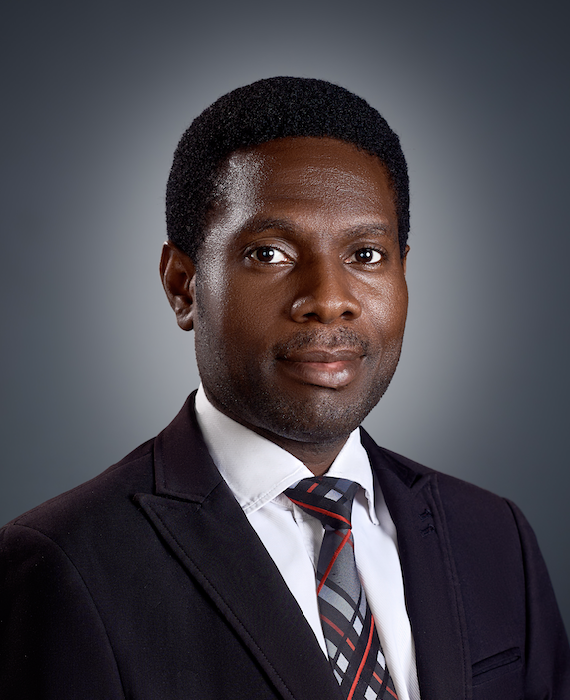 Babafemi Adebayo
Head, Finance
Babafemi Adebayo is a seasoned accountant with over seventeen years' professional experience. He commenced his career in 2005 with a firm of chartered accountants, Kujimiyo and Co. In 2007, he moved to UBA Pensions Custodian Ltd, where he initially held the position of Head, Fund Accounts and rose through the ranks to become Head of the Finance Department in 2017.
In 2021, he assumed the position of Chief Financial Officer at Radix Pension Managers Ltd, where he served until 2022 when he was appointed Chief Financial Officer at GTPension.
Babafemi holds a degree in Accounting from the University of Ado-Ekiti and has an MBA from the Ladoke Akintola University of Technology, Ogbomoso. He is also an Associate of the Institute of Chartered Accountants of Nigeria (ICAN) and a Certified Information Systems Auditor (CISA).
Ebenezer Aluko
Head, Compliance
Ebenezer Aluko is the Company's Head of Compliance with over 19 years of experience in financial services. He began his career in 1999 as an accountant in an infotech company, Jecos Computer Systems until 2004 when he moved to Royal Crest Finance Limited also as an accountant until October 2005. He then worked at Foresight Securities and Investment Ltd as Head of Finance between 2005 and 2016.
Ebenezer later transitioned into Risk and Compliance at Investment One Stockbrokers Ltd as the Compliance Officer. He was subsequently appointed as Head of Compliance at Investment One Pension Managers Limited, now Guaranty Trust Pension Managers Ltd, in July 2019.
Ebenezer holds a Higher National Diploma (Upper Credit) in Accountancy from the Federal Polytechnic, Kaura Namoda, Zamfara State. He has also completed various managerial courses and certifications in Risk Management, Compliance, and Data Privacy/Protection. Additionally, he is a student member of the Institute of Chartered Accountants (ICAN).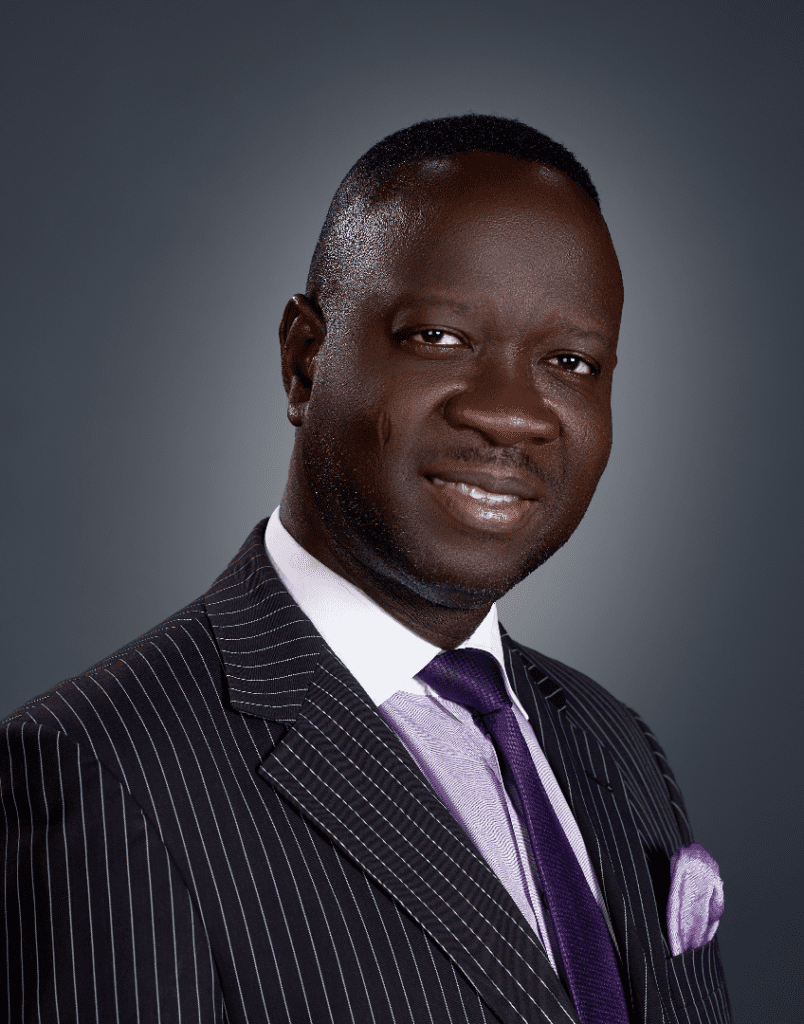 Chukwudifu Agbagwu
Head, Internal Audit
Mr Chukwudifu Agbagwu is the Head Internal Audit and Control of Guaranty Trust Pension Managers Limited (GT Pension). With over 23 years cognitive experience in both public and private sector. Before his appointment as Head Internal Audit, he served in various capacity under Investment One Pension Managers Limited as Head Compliance, briefly as Head Contribution and Enrolment, Head Funding, and in business development as Regional Manager North Central region.
Mr Agbagwu Began his career with NSITF in 1998 working in the Finance department in various units before moving to the private sector in 2007.
Mr Agbagwu Chukwudifu holds a Master's Degree in Business administration. He is an Associate of the Institute of Chartered Accountants of Nigeria (ICAN)
Festus Ikhazuangbe
Head, Investment
Festus Ikhazuangbe has over 13 years work experience and has been with the Company, then Royal Trust Pension Ltd, since 2008. He had at various times led different units in the Company including Customer Service, Emoluments/Registrations, Contributions and Benefit Administration.
In 2016, he was reassigned to the Company's Investment Department, initially serving as an Administrator before being appointed as the Acting Head of the unit in 2021. Subsequently, in 2022, he was officially appointed as the substantive Head of the Investment Department.
Festus holds a degree in Business Administration from Ambrose Alli University, Ekpoma (2006) and an MBA from Ahmadu Bello University, Zaria (2016). He is an Associate Member of the Nigerian Institute of Management and a student member of the Chartered Institute of Stockbrokers.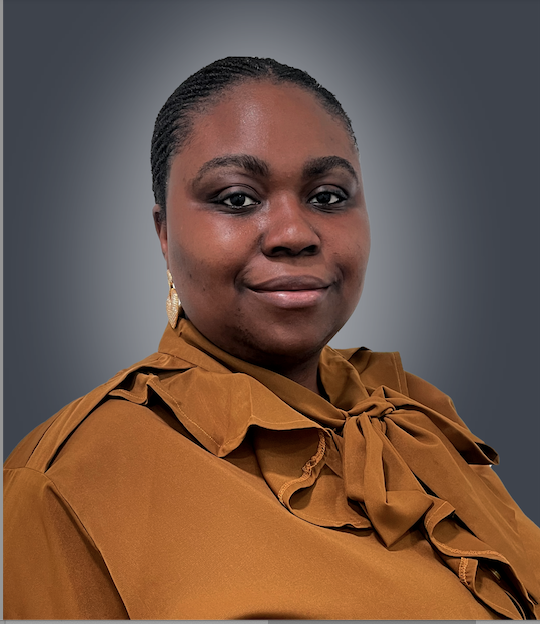 Busayo Atekoja
Head, Risk
Miss Busayo Atekoja is the Head of Risk Management of Guaranty Trust Pension Managers Limited (GTPension), taking on the role in July 2023.
Ms. Atekoja began her professional career in 2013 at Guaranty Trust Bank, working her way through the echelons of the Enterprise Risk Management division over the course of ten years.
Ms. Atekoja holds a degree in Finance and Law (2008) from Bournemouth University (2008).